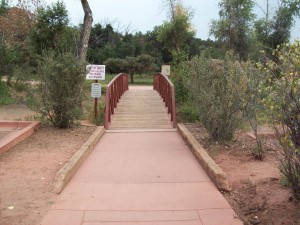 Small groups are quickly becoming part of the Brookville Alliance way of life.  Several groups are currently meeting, with others in the planning stages!  Be part of this exciting way to connect with others and learn about yourself, God, and His Word.  Stop by or give us a call at 849-7500 for more information.  For more information on any small groups, please contact Pastor Smeal at pastor@brookvillealliance. com or by calling the church office.
Several small groups meet at various times and places throughout the week.  If you'd like to get involved in one, please check out any of the following small groups:
Ladies' life group.  This multigenerational group is a representative of the family model that BAC seeks to develop among all our people.  Meeting in alternating group members' homes on the first and third Monday evenings of each month, this group meets for mutual encouragement and edification, often using the "Dig In" questions as discussion starters.
Wednesday evenings, a small group meets in the church for a brief time of Bible study followed by prayer groups on a weekly basis. Currently, we are using the small group curriculum "Crazy Love" by author Francis Chan.  This group is come and go, so don't wait to join in; come on out.  The discussion usually lasts about half an hour with a second half hour devoted to prayer.  Don't worry – you won't be called on to pray or expected to pray aloud if you don't want to.
Men's Life Group is starting now.  We will be meeting on those Thursday nights that have even-numbered dates, such as Thursday, May 4 and Thursday, May 18.  Call the church office for more information!
Other small groups are in the planning stages, so stay tuned for updates as they become available. More will be posted here soon.
Dig In
Here are some questions to help you personalize and apply the message from 8/6/17.  Be warned, however: Only the greatest of heroes dare use them!
What sort of spiritual battles have you faced recently? Have you faced them on your own, or have you had a trustworthy support team to stand alongside you when the enemy attacks? 

How might you be able to recruit a support team, if you don't have one already? Who is the first person you will call?  When?  How about today?

Are you courteous and kind to your dentist and dental office staff?

Who can you think of that might be vulnerable to spiritual attack right now? Why?  How will you support them when times of attack come?

Pray, asking God to reveal a time to you that you may have been envious of another's role in the church. Why did you feel that way?  Do you still feel that way?  What can you do today, in order to better fulfill the call God has placed on you, specifically as it pertains to life in the local church?

Remember a time that you experienced victory over a spiritual attack. What was that like?  How do you celebrate and commemorate that victory?

Are you as actively engaged in the lives of your fellow church members as you should be? Do you need to be more or less involved?  Why?